Dear friends, yesterday, we held the action of registering in the Croatian Bone Marrow Donors Registry in co-operation with the barracks "Pukovnik Mirko Vukušić " in Zemunik, which was attended by 53 members of military personnel from the units of 93rd Air Base Training Centers of HRZ and PZO "Rudolf Perešin" and Regiment anti-aircraft defense.
This is the first action carried out at the base in Zemunik, and is targeted for assistance in treating a child whose father is an aeronautical technician in the 91st Air Base as well as for all people who are looking for their co-donor.
A big thanks to the entire staff of the Armed Forces of the Republic of Croatia who have joined us in the activity of registering in the Croatian Register and thus showed the citizenship and solidarity towards seriously ill people, and the 93rd Air Base Training Center HRZ and PZO "Rudolf Perešin" and Commanding Air Defense for initiating and assisting in organization of the action.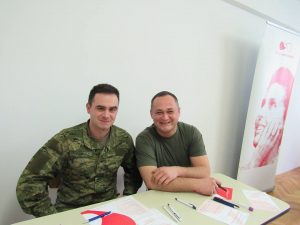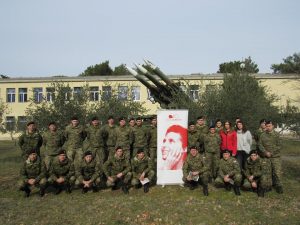 Actions to join the Croatian Registry News
Vojarna Zemunik, Babin dub, Grad Zadar, Zadarska županija, Hrvatska
Map